Sandstone letterboxes...  the first impression of your home.
Pier.
Standing a little over a metre tall, 450mm wide and 300mm thick. Also a hardwood door, key lock, carved slot and extra large interior.
Our sandstone pier comes with 100m thick sawnstone cap. In addition your choice of half a dozen graphic reliefs and house number panel as standard.
Custom relief on cap edge and or front panel also available for a setup fee of $245 each.                                                        flat pack pier $1790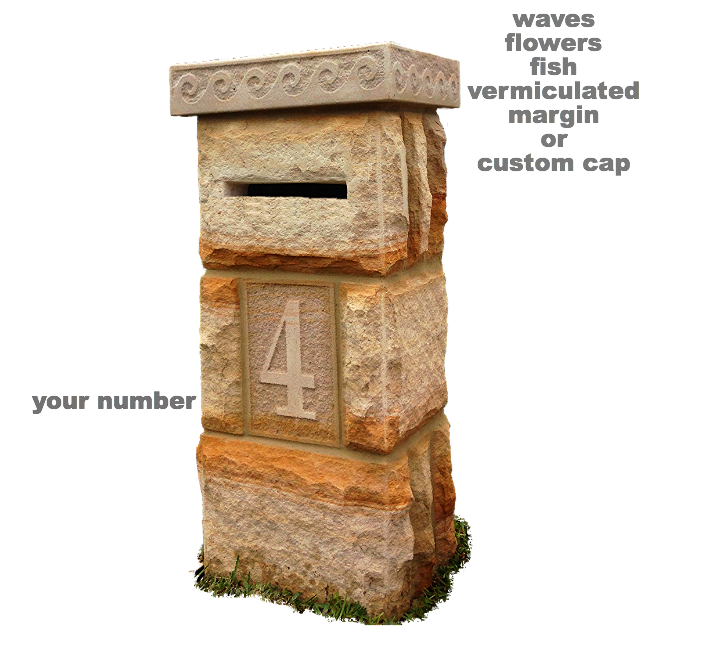 Column.
Design your own one of a kind sandstone letterbox. Starting with a solid piece of stone standing a metre high 300mm wide and 300mm thick. Box and slot housed out. Simply design in your favorite program or hand scetch it and send it to us.
Flat pack column $2228.90
Related products.
Check out our extensive sandstone capping price list, our custom signs including house numbers or feature walls.