Sandstone "Yellow block" is right under our feet and thats why you won't go wrong with having your project fit in with its surroundings. It has a tiny carbon footprint so you can sleep well knowing it was quarried by adults under strict Aussie emissions, safety and environmental standards.
Cladding & Walling.
Anything from various thickness wall cladding to solid walling and split ballast blocks.
Sawn & Split.
What better to have at your feet or under your bum than Aussie sandstone. It is the easy choice.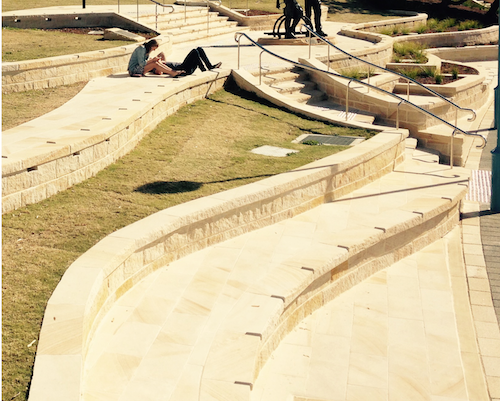 Caps & Steps.
Thicknesses starting at 50mm cut & dressed to your specs we will make sure you get what you want.