We are a team of Northern Beaches Stonemasons who have worked for Government departments, large to small Builders and tons of satisfied homeowners. Please take a moment to check out our work...
Our Current Project, April 2020. Lavender Bay
A soft style inspired from parts of Europe on a fantastic house that pays homage to our harbour bridge over 400 square metres and counting. Cant wait for the final photos.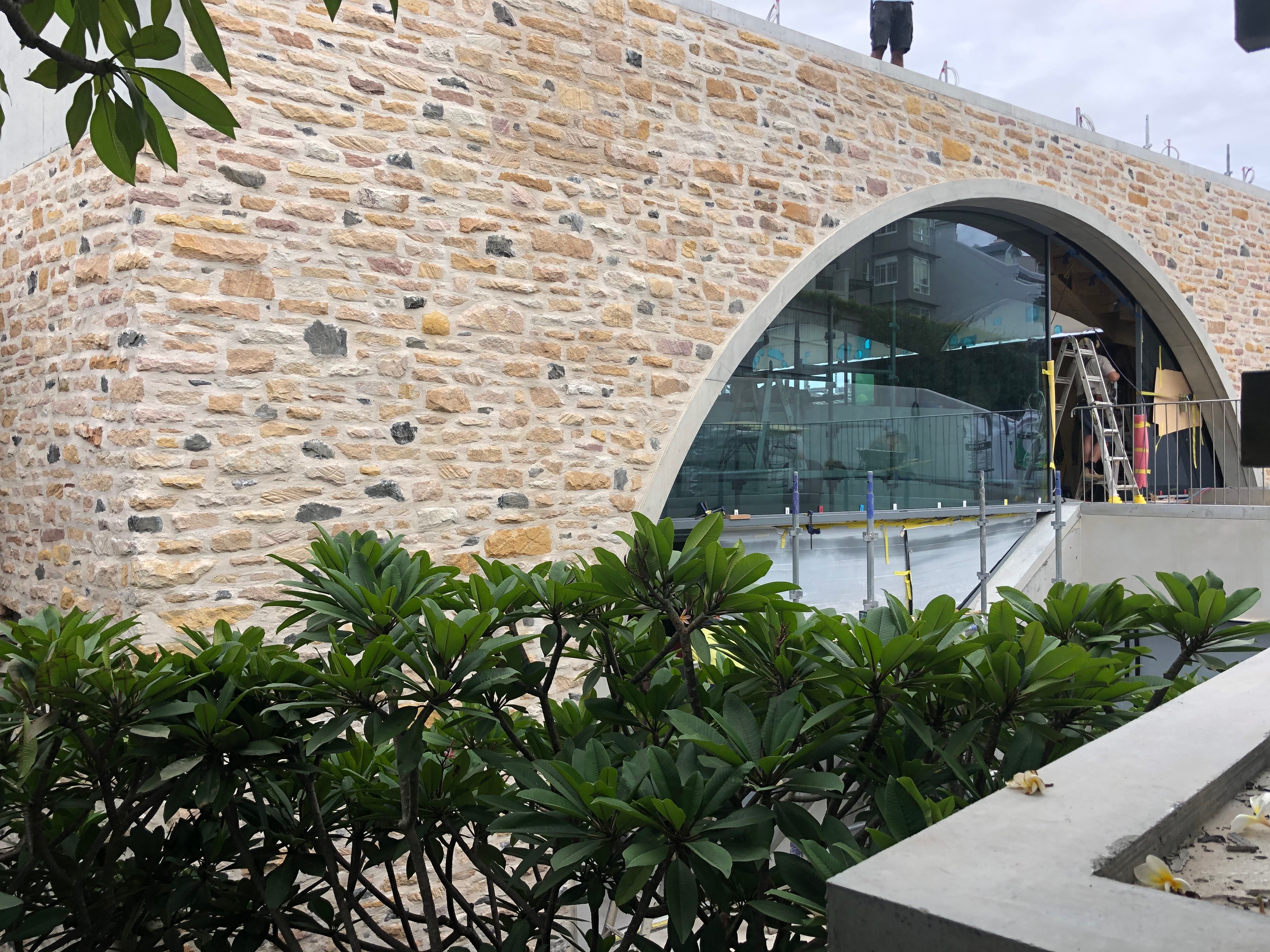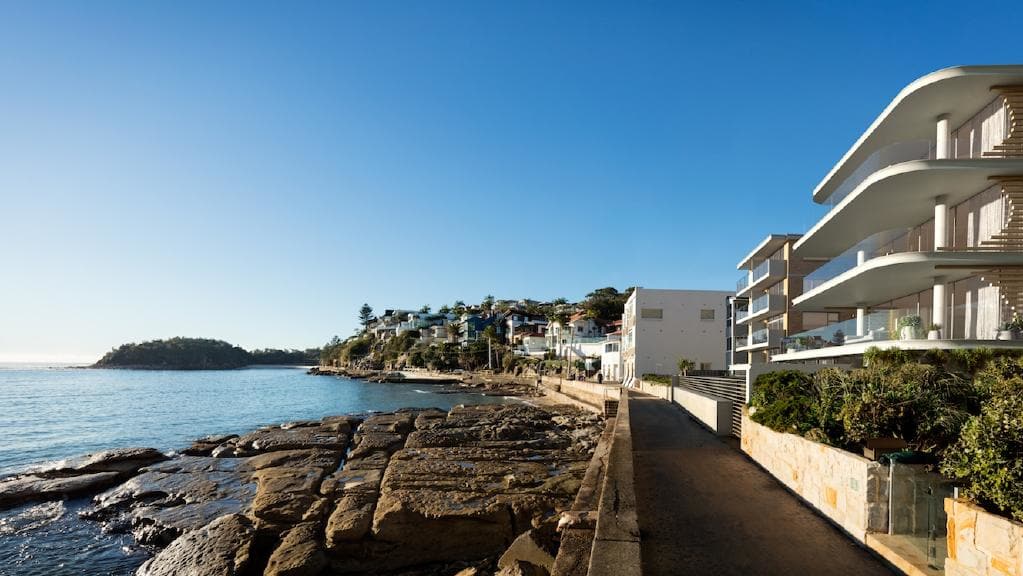 Fairy Bower Bush Hammered.
Gang sawn stone  is great when you want the flat surface and the straight lines that a sawn stone brings. A gang sawn is cut using wires that pull through the stone and leave a slightly rough texture.  Gang saws are almost a thing of the past so now we use a bush hammer to get that same appearance.
The Bachelor House Oxford Falls
Using sandstone that spent over 100 years supporting a terrace house in Surry Hills to be split and refaced will support another house  for over 100 years in Oxford falls. The original masons wouldn't even know what a T.V. show was.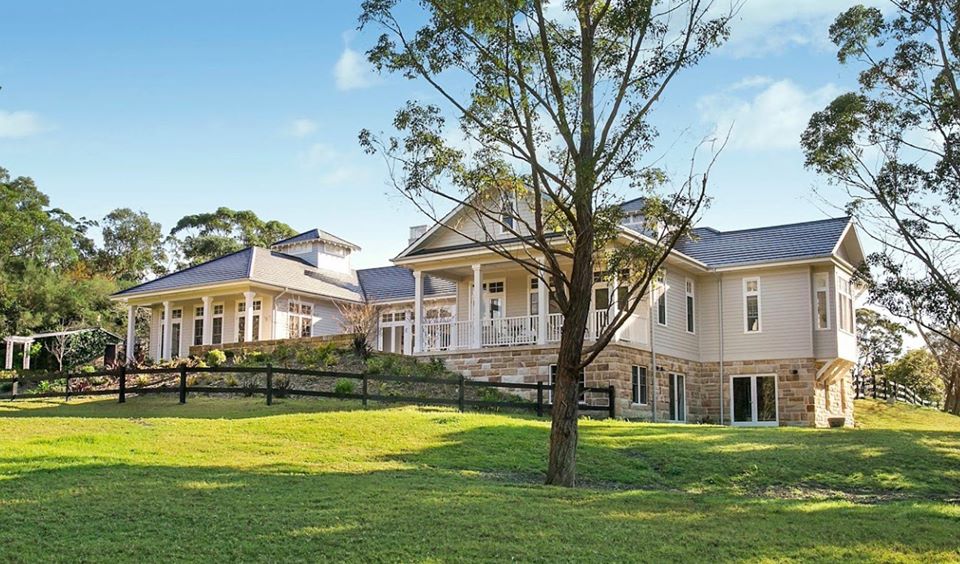 The Coal Loader Waverton Peninsula..
Over 400 hundred square metres of solid sandstone dry-pack walls with another 100 of cladding split from the same blocks to ensure a perfect match. Including heritage concerns, ramps, and dozens of solid stone steps, all under the watchful eye of Council architects.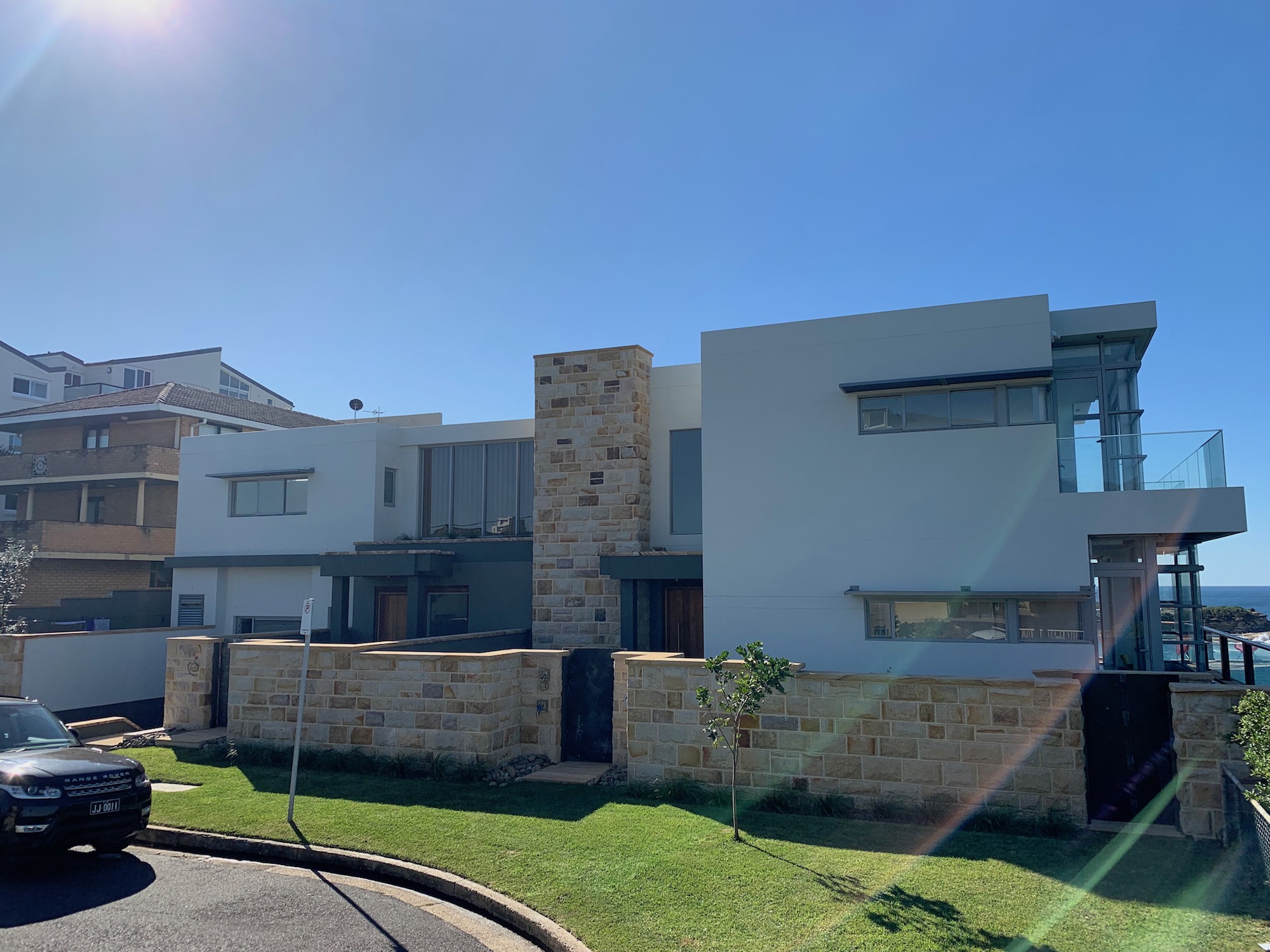 Quarried on site, Queenscliff.
Over a thousand blocks cut, rock-faced and laid from the excavations in a stretcher-bond pattern and Tuck pointed.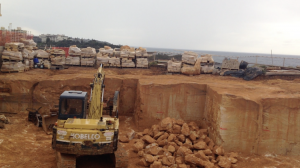 The Crescent, Woollahra
Too many walls to fit into one photo. "White with a dash of colour" was the instruction and it came together well throughout the whole place, It made the shadows cast nicely on the V carve signs too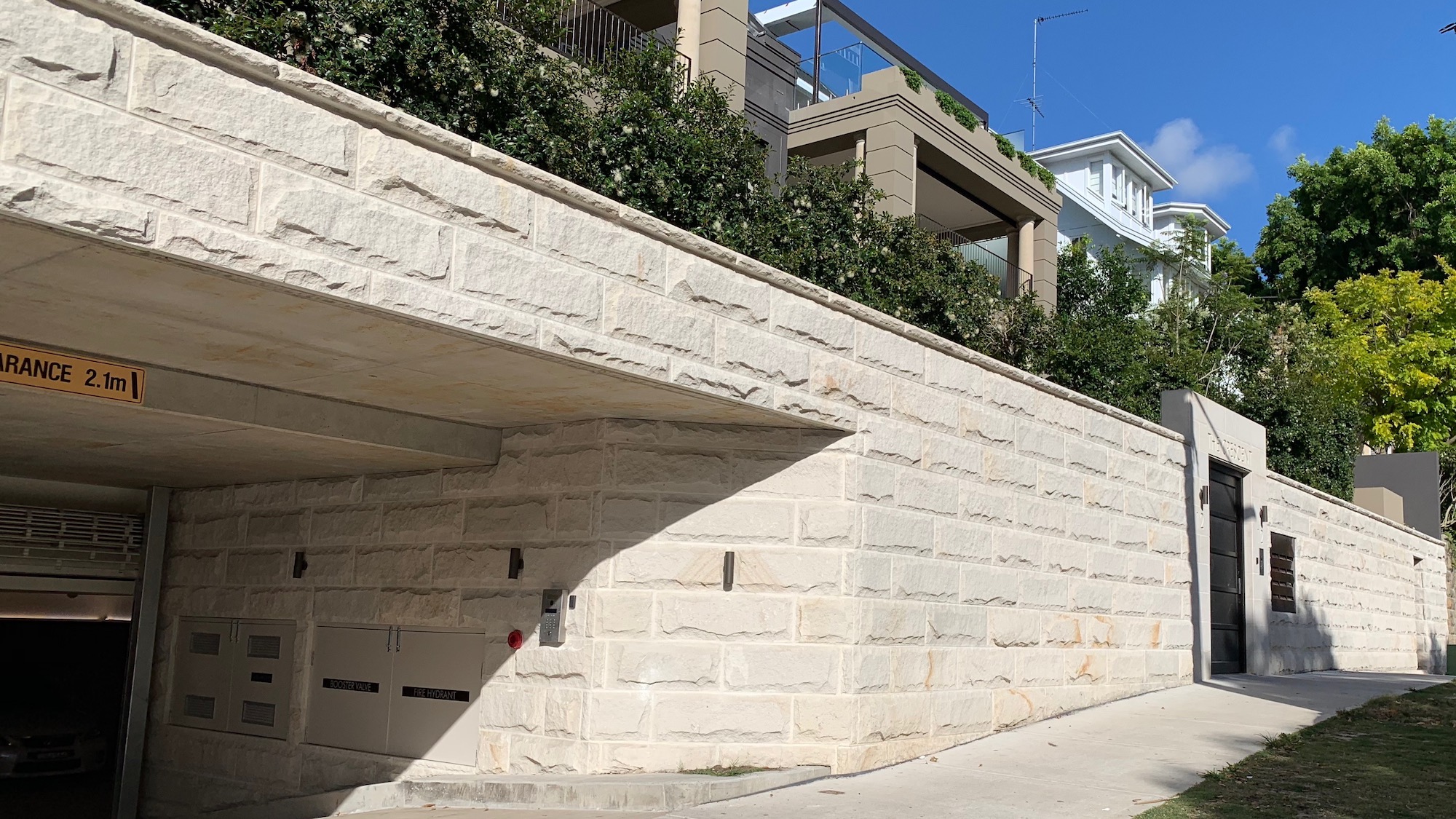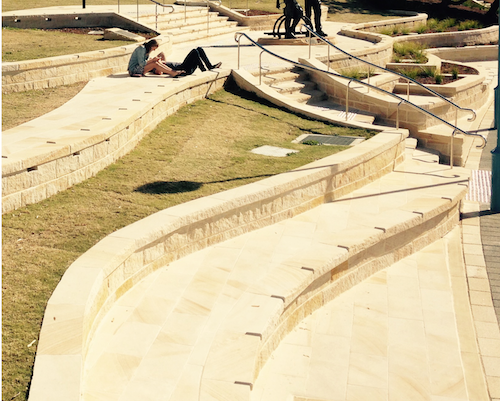 Memorial to fallen lifesavers, Coogee.
Hundreds of metres of split faced curved sandstone walls using solid sandstone blocks with 2600 stainless steel pins. 100mm thick capping with every join mitred individually to suit the curves and housed out for lighting.
Sandstone paving 50mm laid in stretcher bond pattern cut in to suit walls. Rock faced step treads with lighting, tactiles and cored out for balustrading. Stonemasons hand picked and hand shaped plinths to sculptures specifications.

Quarried on site. Greenwich.
Theres no better way to colour match 100 year old stonework than to reopen the quarry by excavating a 10 car garage and having us shape the stone to the same specs.
Jamie Duries, Avalon.
  A pleasure to work for people with such great taste. These sandstone walls are splitfaced flag stones laid in a stackstone pattern between railway sleepers with a copper mesh over them.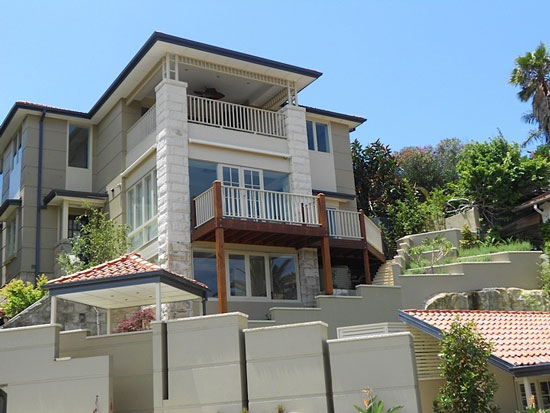 Sandstone piers extension, Manly.
Additions to old stonework are great. As a result it gives us a chance to do traditional stonework like these large sandstone columns with bevelled caps to suit.
The Watermark Walls, Waverton.
Keeping dozens of residents happy is the challenge on strata jobs. Most of all, hundreds of pedestrians on this one, and we enjoy it.

Strata Masons, Mona Vale.
Another job with a dozen customers. Furthermore we managed to lay 50 tons of materials without making anyone park on the street.
130m2 of sandstone walls and columns, 250m2 brick paving and 125m2 of ceramic tiles including 3 stairways, 11 concrete poles to cut around and 19 doors to remove and trim. Without leaving a storeroom door off overnight.
No wonder we were invited and spent Australia day with them.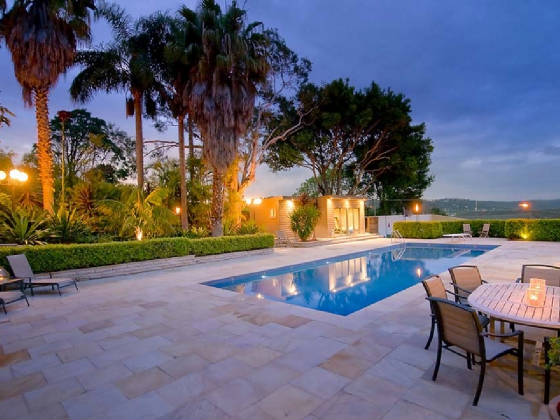 Himalayan stone, Newport.
You don't have to buy your stone from us, because we are happy to lay stone from anywhere.
Secondhand sandstone, Collaroy.
Some of the colours from second hand sandstone are second to none and if its character you want then theres loads. Most of all, secondhand stone needs so much work that it will end up more expensive but if its a nice colour, strong, cheap and hasent lost all its corners in transit it may be worth while especially if you can make the style cater to the stone not vice versa.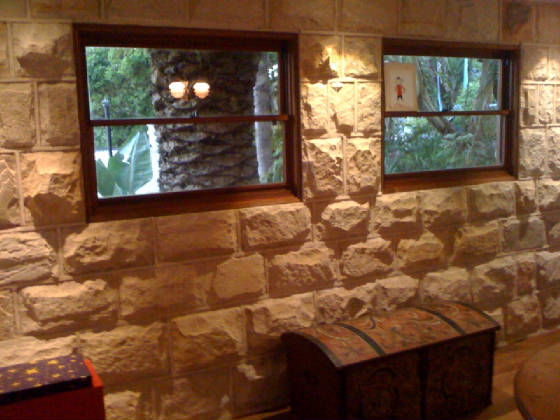 International regatta centre, Nepean quarry.
This quarry is considered a mine as far as safety goes consequently there was not a shortage of red tape. Hundreds of metres of pitched stone walls, thousands of metres of rip rap walls and hundreds of thousands of hog rings to assemble and close all those gabion baskets