Furniture that lasts.... apart from being beautiful.
Selected special pieces of stone from thousands of tons, we make sure all of our sandstone outdoor furniture starts as a perfect piece for our sandstone reliefs.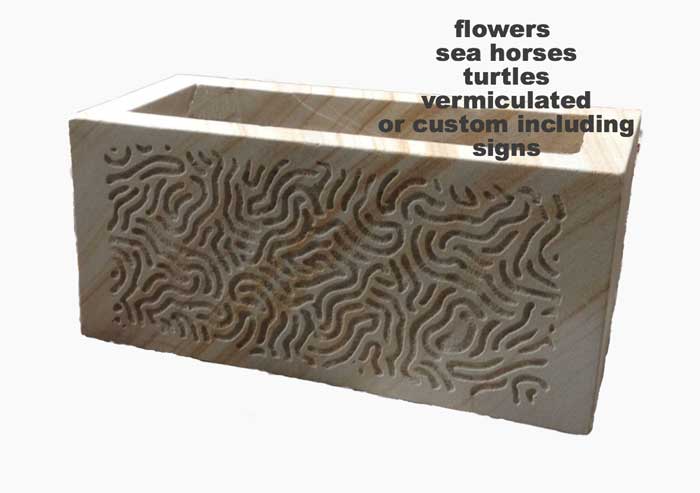 Plant pot.
A solid piece of sandstone cored out. With your choice of designs. 600x300x300mm                                                                     $723.90
Poolside table.
Two piece sandstone table each with flowers relief or call us with your idea. 400x400x100mm top &400x400x300mm base                 $657.90
Related products.
Consider a custom made letterbox to leave a great first impression of your home. Plenty of sizes and shapes of custom made sandstone relief signs to choose from. Most of all keep checking back for new products in our line up. Or better yet commission us make something great and we will put it in our line up.