Sandstone Cladding Split-faced
Simple random square dry-pack cladding with a 75mm thick wall capping to suit.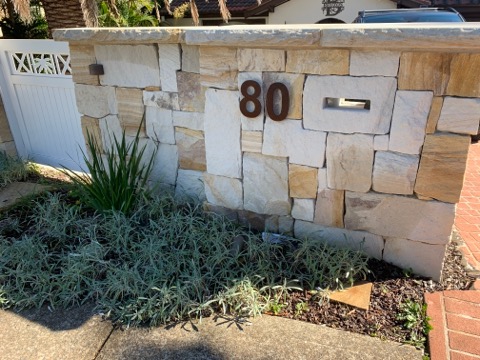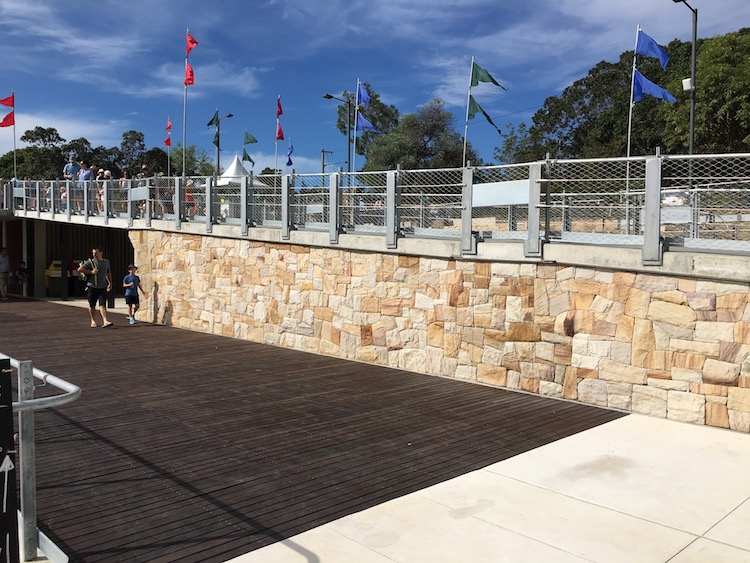 The Same Stone
But cut into a difficult pattern.
Sandstone Cladding Split-faced Quoins
AKA "L shaped Corner pieces" really thicken up a cladding job but as you can see from the top course above the circle with cladding so thick you might just not worry.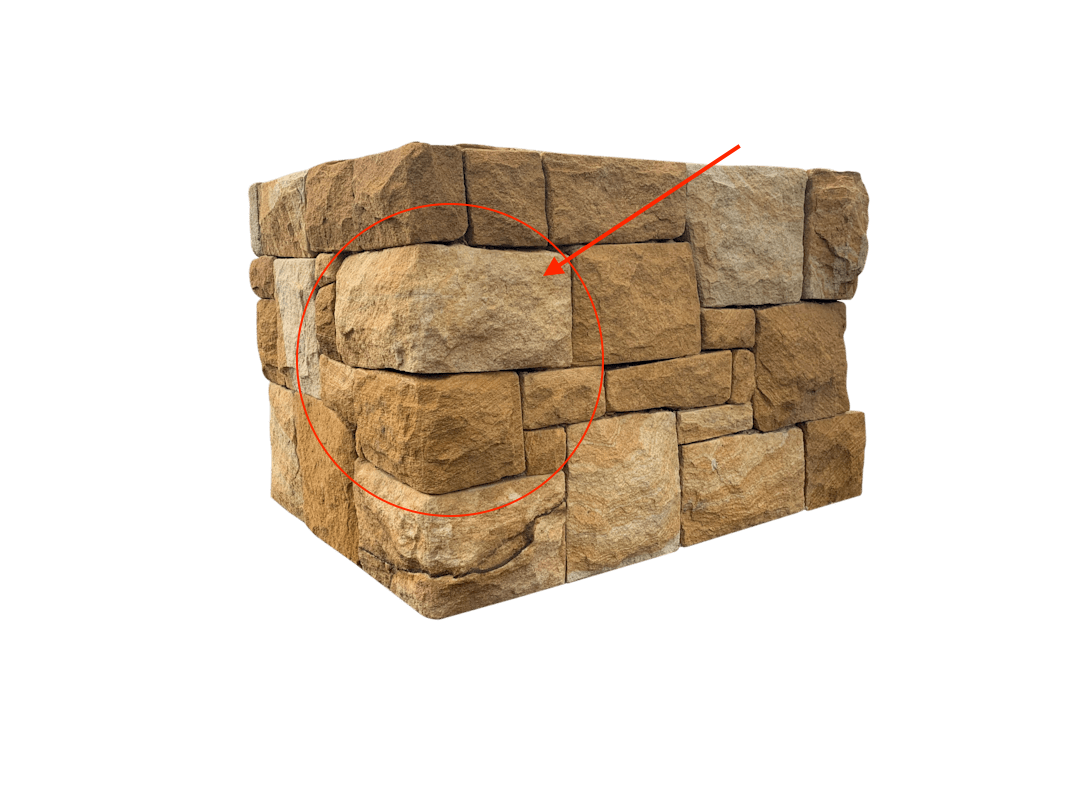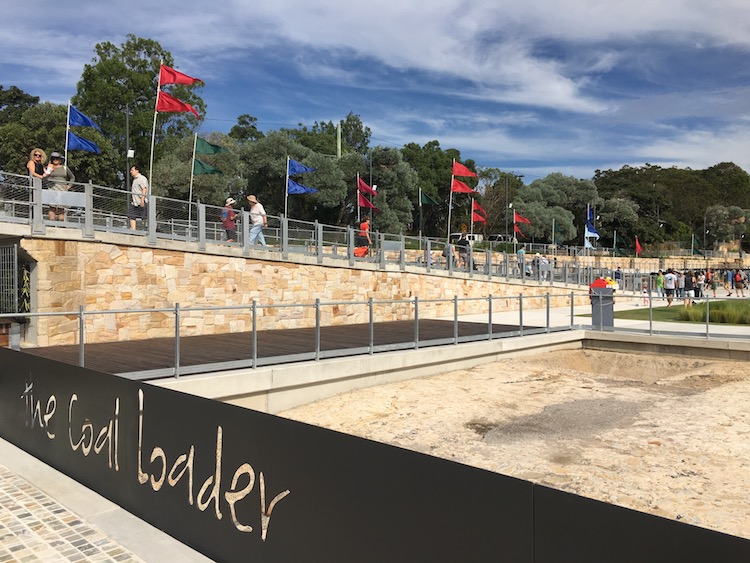 Thick and or Thin.
Sandstone Split-faced sandstone cladding (foreground) and solid walling (background) cut from the same stone for a seamless style and colour match.