Diamond sawn Cladding 50mm
The same versatile product as our 50mm sandstone paving just laid vertically! It comes in standard sizes of 300x600 & 400x800mm sawn all around and can be used to make caps, steps and much more. You also can order corners, hearths, mantles and or our gorgeous sandstone reliefs!
$159 per square metre.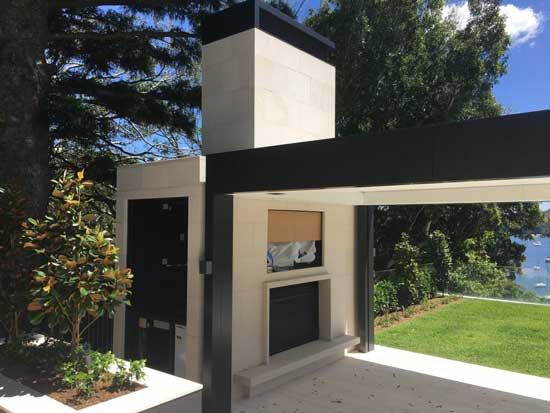 Rockfaced starts with a
splitfaced block then an arris line is created and is dressed back by pitching excess stone to create a uniformed bed thickness (about half of total thickness) so that each block meets with the one next to it and creates that nice (rock) face that we are all so used to.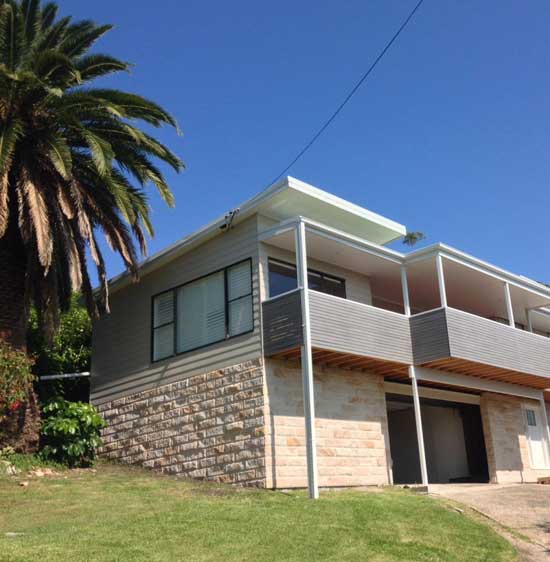 Rockfaced cladding; 25mm
For easy cladding of existing structures when going around and above
windows or doors, existing walls on the boundary, fireplaces
and anyplace where things are a little tight. . Our standard sizes are 200mm high courses, 25mm thick bed (plus facing) and 400mm long.
$159 per square metre.
Rockfaced cladding; 50mm
Just that small step in thickness alows the quarry to split the blocks in larger dimensions getting back to that age old size we are so used to... a foot by about 3 foot or in our language... 300mm courses random length (about 900mm).
$269 per square metre.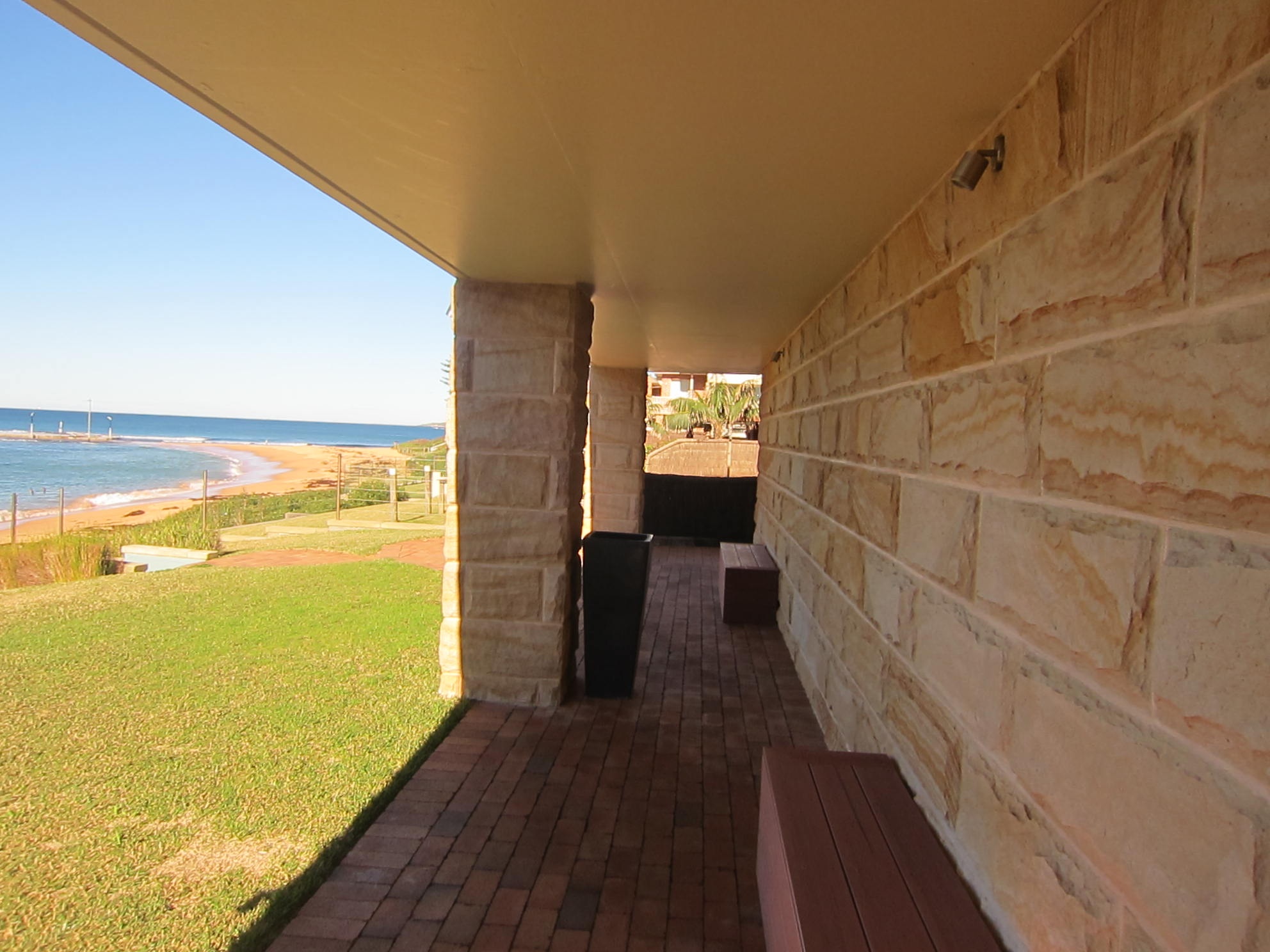 Rockfaced walling; 100mm
Perfect for columns, fireplaces, chimneys or anything that is freestanding or has a lot of corners as is the nature of a stone thick enough that one can core fill or slip formed to be considered "structural" in support.
$329 per square metre.
Flagging; stack stone
Laid vertically as walling or  split up into stack stone styles, flagging is as informal as a beach house. Can be used as capping, steps and of course paving.
$109 per square metre. (please note that flagging is sold per square metre on the large surface as in the hearth in this photo, the stacked vertical part was split then laid with only the edge exposed consuming about double the amount).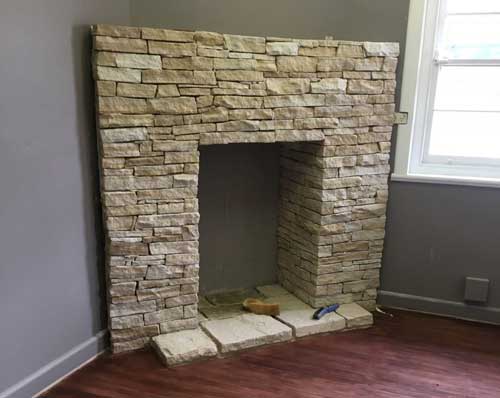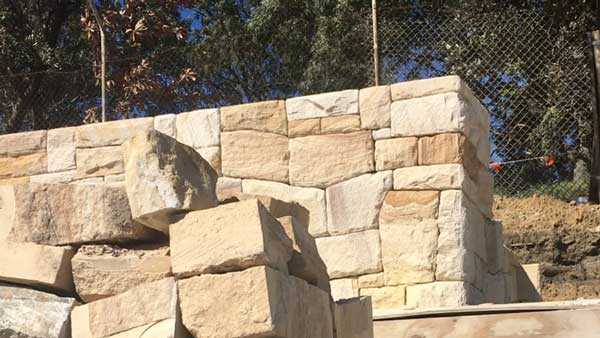 Ballast stone.
Not used to keep boats upright anymore but the name stuck. Pound for pound this is very good value stone and highly versatile making everything from large structural walls of half a dozen styles to garden retainers to solid stone stairs. Its thick enough to split and double your square metres.
$155 per square metre.
Columns a.k.a. Piers.
 To save money, mess and time we "flat pack" sandstone piers at our factory and ship them to you. Any local stonemason, any good bricklayer or any great handyman can re-assemble them.
Starting with handpicked "hydrasplit blocks" we cut the blocks into logical sizes to save you money by minimising waste.We have several standard sizes (300x400 and 500x500) but can gladly design them to your specifications. Choose from our diamond sawn pier caps with graphic relief or design your own.